Source : Huffington Post UK
27/05/2015
From Nikos Dimou
Unemployment, nepotism, high taxes, small internal market, obstructive and dysfunctional public sector, low liquidity and lack of willing investors construe a hostile environment for professionals in a financially struggling Greece. Despite all adversities, three young people defy all odds, lead by example and serve as "beacons" of hope.
Efthymios Savvakis, journalist and PHD Candidate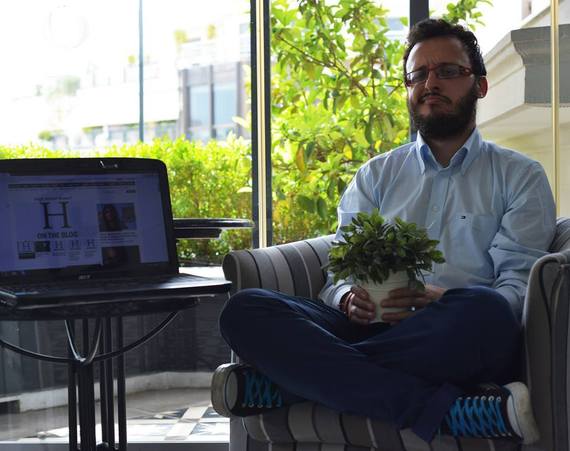 Efthymios, with what are you involved lately?
The past 4 years I have been part of ICS-digital LLP as well as bet365's Greek journalism department. In addition, I am part of the editorial team of Lifo.gr and I also contribute to various other sources in Greece, Cyprus and USA. At the same time, I am a second year PHD candidate at Aristotle University of Thessaloniki, studying Journalism and Mass Media.
You mentioned you are working at bet365, which is one of the world's biggest gambling groups. How have you found this experience?
Such collaboration with a leading brand actually offers dignity, both in terms of working environment and remuneration. These are things that are rarely seen nowadays in Greece.
Since you contribute content to many sources, could you tell us a recent story that you wrote that stayed with you?
During the crisis, a journalist in my opinion has to focus on people who fight the gloom of our times. I will never forget a story I brought to light lately, about a team of young people in Thessaloniki, who were helping the community by volunteering to cook for homeless people. These people created a project, a "wish" notebook where people would donate to each other things that they were in need of, such as shoes or jackets and other necessities. The next day the project saw hundreds of volunteers, both individuals and from charities. Projects like these and solidarity is what is needed in order to change Greece's future.
Now you're also juggling a degree on top of your career obligations. Tell us about your academic experience.
As I mentioned, I am on my second year of my PHD. I am researching the phenomenon of celebrities and their influence on people in the new media environment. This is a very interesting research field, since their influence and its range is significant and has an effect on everyday life. A simple example is Angelina Jolie's preventive double mastectomy, which was broadly covered by the media, promoting the issue and informing the public on the operation and the disease. Therefore, it is becoming apparent that in many cases and especially in health issues, celebrities can become advocates for the common good.
What are your plans for the future?
After finishing my PHD, I would like to become a lecturer focusing on my PHD research. I am also close to completing my first book which belongs to the detective fiction genre, which is my favourite. Moreover, I would like to collaborate further with big brands both in Greece and abroad, providing journalist services as well as content management. Besides, nowadays, content is everything.
Ioanna Fotopoulou, founder and CEO of YouRule (www.yourule.gr)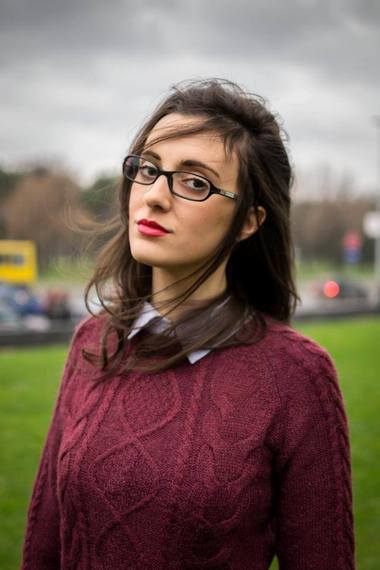 Ioanna, you are the founder of start-up YouRule. Tell us about it.
We are a team of 6 people currently working on YouRule, the first e-democracy tool. The first of its kind ever created. Our team comprises of Mike Fragiadakis the developer, Stavros Kalenteridis our political analyst, Natasa Liaki our graphic designer, our two interns Dimitris and Youssef, and myself. YouRule is dealing with the political situation in Greece and establishes a transparent way of communication between citizens and politicians at the local level (mayors and governors).
How does it work exactly?
In the platform, people can log in for free and write about a problem they face. Then, they have to also propose an optimal solution to their problem. In this way they become engaged and we empower civil society. We created YouRule so that the citizens, at least at the local level, can have a direct and real time tool of communication with their representatives. In this way, they are able to bypass the long bureaucratic procedures of the municipality, that exist in all contacts of the citizen with the local authorities, from the most serious to the simplest one (transportation to and from the city hall, queues, filling in forms, etc). We started the beta version of YouRule in November 2014 and the platform has already solved more than 10 problems even though it is still on its beta phase.
What do you hope to achieve with YouRule?
YouRule is the first democratic tool in Greece. It was created by civil society, for civil society and it is progressing with civil society. We hope that YouRule will continue uniting citizens and engaging them towards problem solution thinking, exchanging knowhow, best practices and all these for free. We aspire that YouRule will become a valuable tool and will fix Greek society over time.
Mary Tsiana, founder of 3asyR (www.3asyR.com)

Mary, what is 3asieR?
3asyR is a tool that provides easiness with online reading for people with learning disabilities or just for everyone who want to read easier and effortlessly online. It is an easy to install plug-in, currently only available for Google Chrome, soon to be adjusted for other browsers too. You can download the plugin directly from the website, and then follow the steps provided to install on your browser. After installing, you go to any page with the "http://" format and with just a click on the first word you can see it underlined and with a larger font, while if you drag the cursor right you highlight sentences and paragraphs as you read.
So, how did the idea come about?
The idea was generated from a personal experience, as I wanted to make my online reading easier. Being dyslexic always made it difficult to read as I can skip lines or misread words and need to go back and forth many times. Then I found out that in print highlighting and underlining really helps so I decided to try and make this happen online as well, since we spend hours reading stuff on the internet. I presented my idea at a start-up competition in Thessaloniki and won the best web app award. Since May 2014 I have been building up my company alongside with a small team of one IT expert (Alexander Binopoulos), a graphic designer (Vasiliki Chrysovitsioti) and a press and PR coordinator (Martin I. Petrov). I really wouldn't do much without their passion and hard work. The beta version of 3asyR was launched just two weeks ago.
What are your aspirations for 3asyR?
We want to make it as well functioning as possible, make updates and fix any bugs. Since it is still in its beta version, we are working very hard to make it as good as possible. Our vision is to enable all Internet users facing reading difficulties read easier and quicker. I would like to thank all of our users who have sent their suggestions and ideas for further development as well as their love which is very important for us. Lastly, our aspiration is to make 3asyR a sustainable company that can survive in the competitive market and potentially create a few work places.